Willie Jess Robertson is the CEO of Duck Commander and is part of the main cast of Duck Dynasty. He took the company and turned it into a multi-million dollar empire. 
"I could freakin' die!"
"Did I just get zinged by Mountain Man?"
"Pipe down, son."
"You better shut your mouth you old fart!"
"Get back to work! Whooo!"
Willie has a Health and Human Performance Degree from the University of Louisiana.
Willie met Korie at a summer camp.
He is the CEO of Duck Commander and Buck Commander.
He co-wrote a book called "The Duck Commander Family."
Willie and his wife have 4 children; John Luke, Sadie, adopted son Lil Wil, Bella and an exchange student, Rebecca

.

And prefers DEER HUNTING OVER DUCK HUNTING.
Social Media
Edit
References
Edit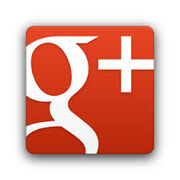 Ad blocker interference detected!
Wikia is a free-to-use site that makes money from advertising. We have a modified experience for viewers using ad blockers

Wikia is not accessible if you've made further modifications. Remove the custom ad blocker rule(s) and the page will load as expected.